29.07.15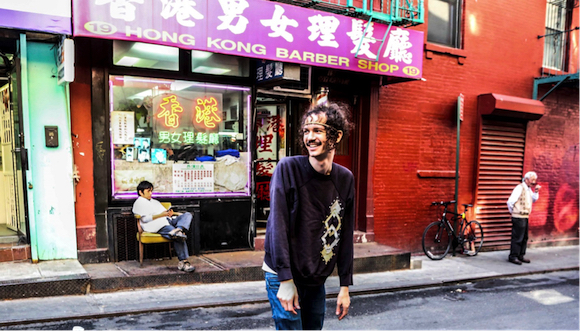 Indie-pop renaissance man and musical DIY-er Darwin Deez will release his third full-length record entitled Double Down this Autumn, and he has just premiered the album's catchy-as-hell second single "Time Machine" as Zane Lowe's "World Record" on Beats 1. To celebrate the release of his new song, Darwin has announced a US tour and also added further shows to his European tour including London's Islington Assembly Hall on October 27.  Tickets are on sale now for all shows.
"Time Machine" is an exciting dance floor-ready tune with the most ridiculous fret-board crawling bassline, but on closer listen tells the tale of a strained friendship. "I don't like having enemies or being on bad terms with people," Darwin Deez explains. "But an old friend of mine is keeping me at a distance. I really prefer to talk these kind of things out, but some people just don't. That's what inspired the words to "Time Machine" – wanting to hurry up, get past the bitterness and on to the reunion. "
Double Down will be released on September 18th. Recorded, performed, mixed and mastered entirely by Darwin in his 6-floor Williamsburg walk-up, Double Down is a vibrant slice of pure pop perfection, and a beautifully balanced representation of Darwin's rich and varied catalogue; his finest record to date.
Press here to pre-order a CD or vinyl and here to pre-order the album on iTunes now.