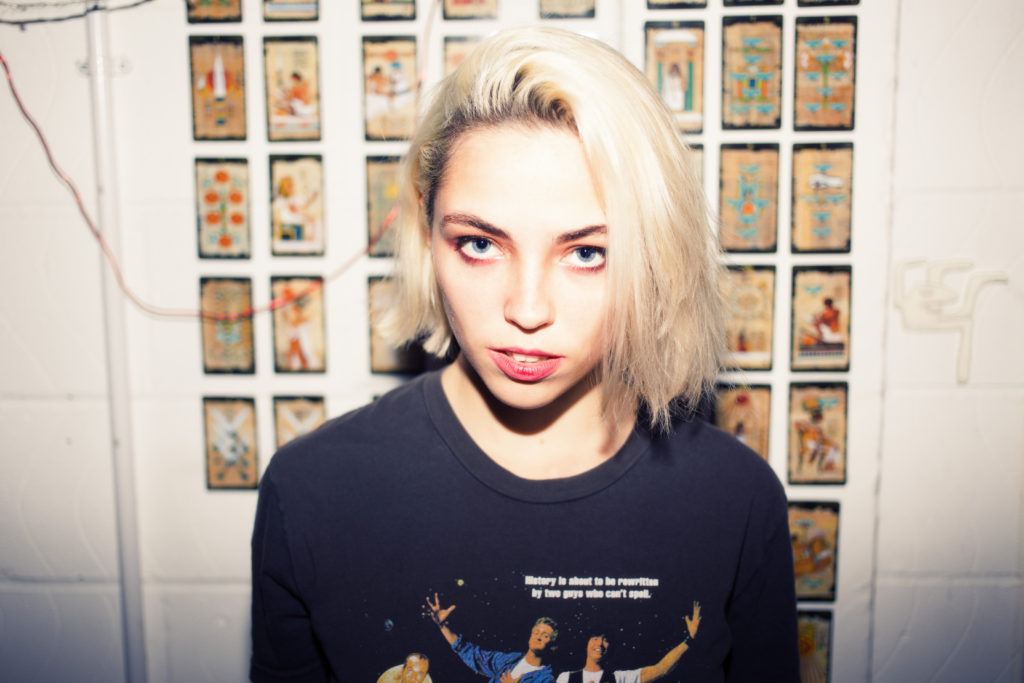 We are thrilled to introduce the debut release from Suzi Wu, aka 19-year-old Londoner Suzie McDermott. A cocktail of Ian Dury, Happy Mondays and Patti Smith, Suzi has clearly been hugely influenced by the visceral connection between pop, performance, personal empowerment and self-education.
Premiered last night by Beats 1 as their World Record, Suzi today now shares 'Teenage Witch', of which she says "Teenage Witch was inspired by the art works of comic book artist Simon Hanslemann. I was getting up at 10pm at night, I'd quit sixth form, my life was nocturnal and bizarre. A drive thru life, there is a poetry in that I think."
It is the first single from her debut EP of the same name, to be released on Friday 8th September 2017 but available to pre-order now, on a limited edition coloured vinyl run of just 300 copies, or digitally here.